About AFSA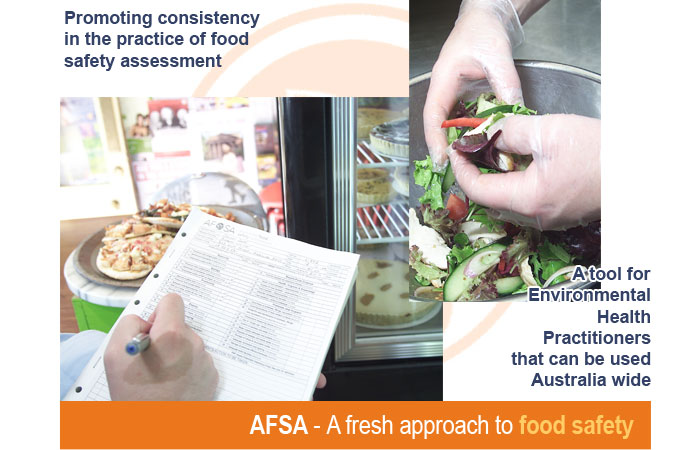 ORDER FORM CAN BE DOWNLOADED HERE
Enforcements agencies have a legal responsibility to administer and implement food safety legislation and ensure that food businesses meet their mandate to produce safe food.
In fulfilling these important responsibilities, Environmental Health Practitioners (EHPs) have an obligation to conduct themselves in a professionally responsible, accountable and consistent manner.
AFSA and the EHA Food Safety Standard of Practice assists EHPs and agencies by providing:
Policies and technical guidance
A food safety assessment tool
A method for establishing assessment frequency
AFSA also benefits food business operators as it demystifies the food safety assessment process by educating operators of the minimum acceptable standards which food handling activities are assessed.
The Proprietor's Guide, included with the Standard of Practice, is a useful document for introducing operators to AFSA.