Awards
NATIONAL MARGARET HIND MEMORIAL AWARD 2022
Nominations are CLOSED!
The Margaret Hind Memorial Award is for Outstanding commitment to the Environmental Health Industry through integrity, work ethic and achievement.
This is a special award to recognise the contribution made to the environmental health profession by those that may not necessarily be an environmental health officer. This award celebrates the incredible impact Margaret Hind had on the environmental health industry during her service to EHA.
Recipients of this award must have a strong work ethic, integrity, transparency, honesty and high achievement for the promotion and enhancement of the environmental health industry though the peak professional organisation EHA.
This award is an open category.
Criteria:
Any person involved in the Environmental Health Profession
Members
Committee Members
Event organisers
Non/Former/retired members
Administration Officers
Administration Assistants in the environmental health profession

To nominate someone for this award, please provide a submission of 200 words that details the reasons why the nominee is worthy of the Margaret Hind Memorial Award. The submissions will be assessed by a selection panel consisting of EHA Board Members, Life Fellows or Fellows. The recipient of this award will be announced at the 45th EHA National Conference Dinner and Awards night in Launceston in September 2022.
Online nomination form
Hard copy nomination form
Nominations CLOSED ON MONDAY 8 AUGUST 2022
The 2021 recipient of the Margaret Hind Memorial Award was
BELINDA DAVIES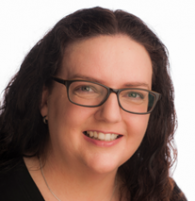 Belinda represents the environmental health profession with passion, professionalism and dedication. Belinda has over 18 years local government experience, serving for eight years as a field-based Environmental Health Officer (EHO) and over ten years in leadership roles. She also has extensive academic experience including serving as a Senior Lecturer and Course Coordinator at the Queensland University of Technology (QUT) for over 7 years during which time she received two Vice Chancellor's Performance Awards. Belinda is currently a Senior Lecturer and course coordinator for the Graduate Diploma of Environmental Health at the University of Tasmania and was instrumental in successfully achieving accreditation for this course.
Belinda was a director on the board of Environmental Health Australia (Qld) Inc for 7 years, including two years as President. Belinda and a colleague formed a twinning program between Environmental Health Australia (EHA) and the Zambian Institute of Environmental Health (ZIEH), supported two Zambian delegation visits to Australia and jointly led an Australian delegation to Zambia. Whilst in Zambia, Belinda and her colleagues enjoyed learning about the local environmental health challenges and built capacity through delivering professional development courses.
Belinda is passionate about the EHO workforce and has been involved in various workforce committees, the development of cadet and graduate programs, the review and updating of the EHA course accreditation policy and criteria, and various other workforce projects. Belinda regularly presents at conferences and has developed several professional development courses for EHOs.
In 2016, Belinda was awarded the status of Fellow of Environmental Health Australia (QLD) for her ongoing contribution to the profession including the establishment of the EHA-ZIEH twinning program and food safety research.
A well deserved recipient of the Margaret Hind Memorial Award for 2021.
Congratulations Belinda!