Training
Training
To view the training presentation regarding the Food Safety Standard of Practice and AFSA select the format you prefer and click on the corresponding link below.
Tips:
Presentation notes are included in the PowerPoint presentation. To view the slide notes, open the file in PowerPoint click on the 'view' menu and select 'notes page'.
Adobe PDF Reader can be downloaded from www.adobe.com/au/products/reader.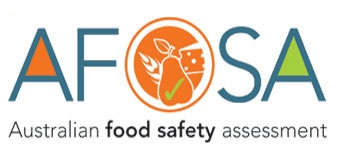 AFSA - A fresh approach to food safety.