News
Margaret Hind Memorial Award winner 2018
26th Nov 18
Environmental Health Australia is proud to announce that the recipient of the 2018 Margaret Hind Memorial Award is

Vince Stephens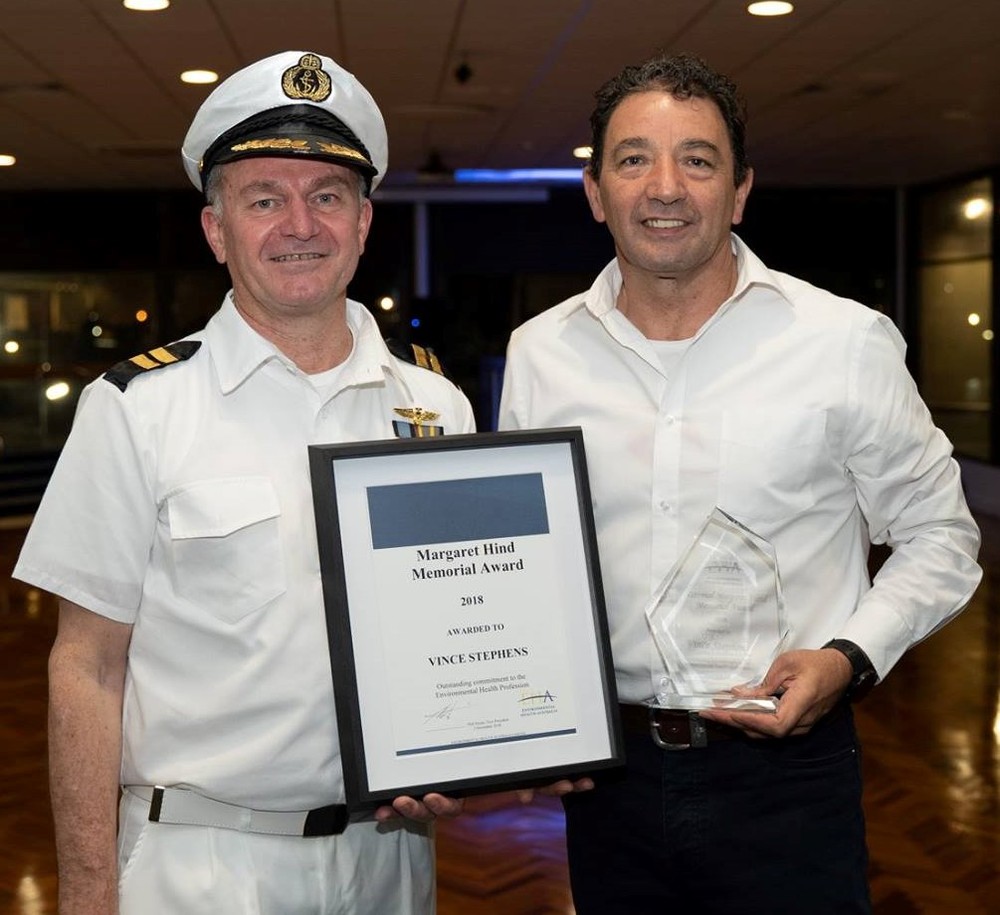 Vince has been involved in the environmental health profession for over 30 years. His journey began with a cadetship with Queensland Health, followed by lengthy employment with a large regional council and then through his own consultancy business. He recently secured a permanent position with a Central Queensland Council where he delivers all facets of EH across several local government areas in central-west Queensland.
Throughout his career, Vince has continued to promote and advocate for the EH profession. He recognises the importance of regional groups in developing and maintaining a skilled and experienced EH workforce. He is passionate about continuous professional development and lifelong learning opportunities and facilitates many training programs on behalf of EHA to impart his skills and knowledge.
Vince has been a Board Member of EHA (QLD) INC since 2008, and has been the Queensland President since 2013. At a national level, Vince was elected National President in 2016. In that role, Vince has represented EHA at a number of international conferences as an invited guest and speaker.
Vince Stephens is renowned locally, nationally and internationally for his integrity, work ethic and high achievement in the environmental health profession.
Congratulations Vince.